St Andrew's Visual Art
The arts are fundamental resources through which the world is viewed, meaning is created and the mind is developed.
E W Eisner, Prof Education and Art, Stanford University

Secondary Visual Art at St Andrew's provides students with opportunities to explore their world by making artworks and responding to the work of contemporary artists and historical contexts.
Students engage in personal and collaborative artmaking experiences that provide choices in a wide variety of forms and media. Our aim is for each student to develop unique, creative artworks that effectively communicate thoughtful and sensitive conceptual orientations.
Artwork is produced in a range of contemporary and traditional forms that include painting, drawing, printmaking, sculpture, ceramics, assemblage, photography, digital media, websites, video art, interactive installations and virtual reality. Visual Art students are required to apply creativity, problems solving skills and higher order thinking skills to visually communicate responses to personal, psychological, environmental, cultural, political and social contexts, and the historical and contemporary art world.
Visual Art at St Andrew's provides students with a connection to Visual Arts professionals, educators, public art galleries, private art galleries and tertiary education institutions. Through site visits, workshops, exhibitions, art prizes, scholarships and cultural tours St Andrew's Visual Art students have an opportunity to engage in their industry as professionals while they're at school, allowing them to move seamlessly into further education and employment opportunities.
Year 7 Visual Art students at St Andrew's explore art making through a project-based approach to learning. Students are presented with a range of choices that can be interpreted and personalised to create a unique learning experience and product for each student. Each project in Year 7 Visual Art is connected to an external 'real world' context such as an exhibition or entry into an art prize. These opportunities are a wonderful way for students to engage in authentic learning experiences that provide additional opportunities for excellence to be recognised and celebrated.
Within each Year 7 Visual Art project students develop knowledge and skills connected to a range of art making forms, media and technologies. Learning experiences are explored individually and in small groups to strengthen independent learning and collaboration skills. Students are given the freedom to develop the concept and meaning of their artwork to encourage them to explore personal interests connected to their world. Students also respond to the art making practice of historical and contemporary artists that are directly relevant to their own art making.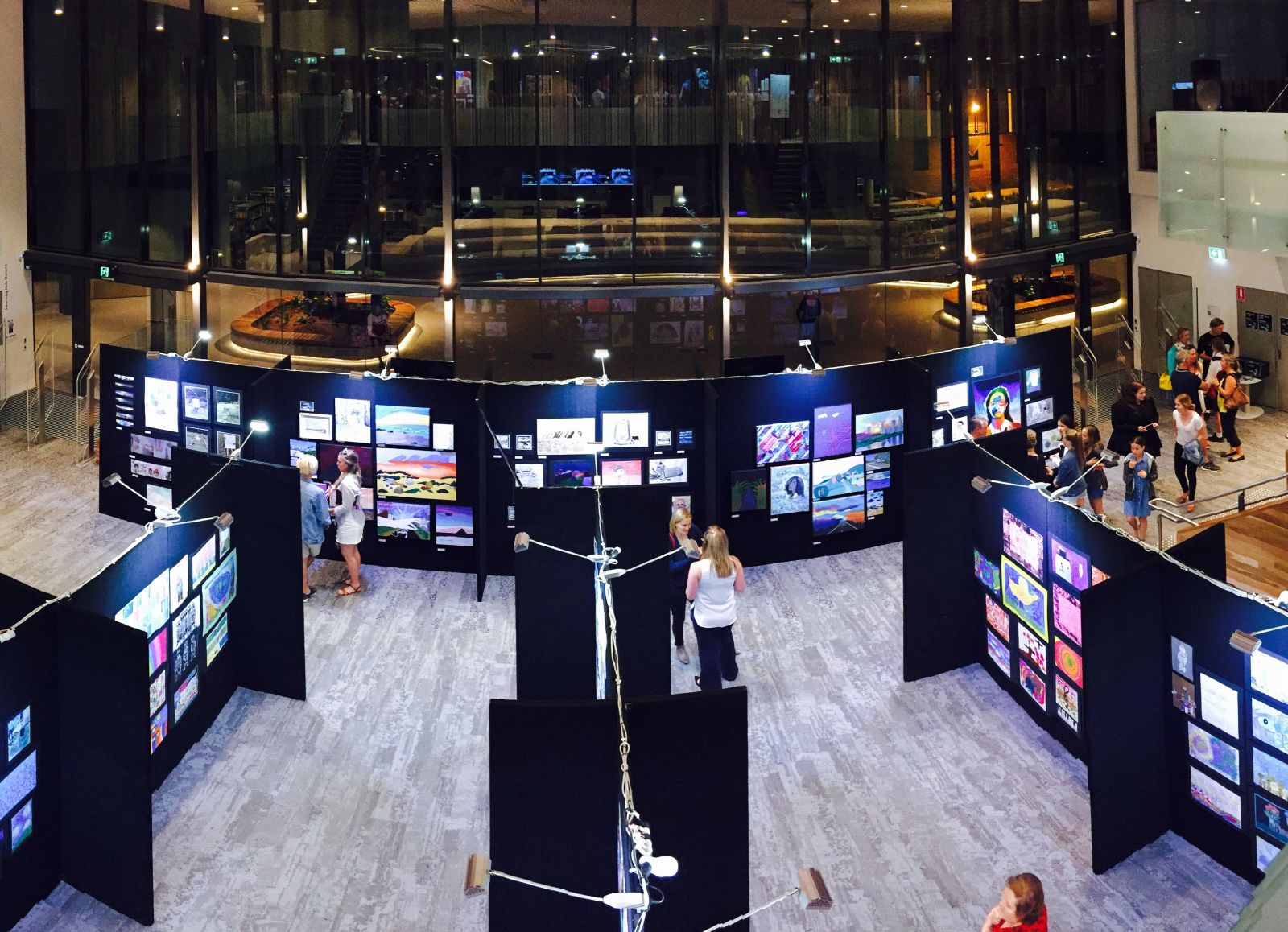 St Andrew's Visual Arts Exhibition
The St Andrew's Visual Arts Exhibition (VAE) is a curated exhibition of outstanding artwork from P-12 at St Andrew's Anglican College. This marquee event is held in early Term 4 and takes centre stage in the Learning Hub. The professional quality of the exhibition sets a new benchmark for student Visual Art in the region.
The VAE also includes the annual Thomson Art Prize which is awarded to the winning artwork from Primary and Secondary. Two highly commended awards from Primary and Secondary are also awarded along with several judge's encouragement awards. All students that are exhibited in the St Andrew's Visual Arts Exhibition are automatically finalists in the Thomson Art Prize. Awards for the best artworks are judged by a guest judge (professional artist, curator or critic).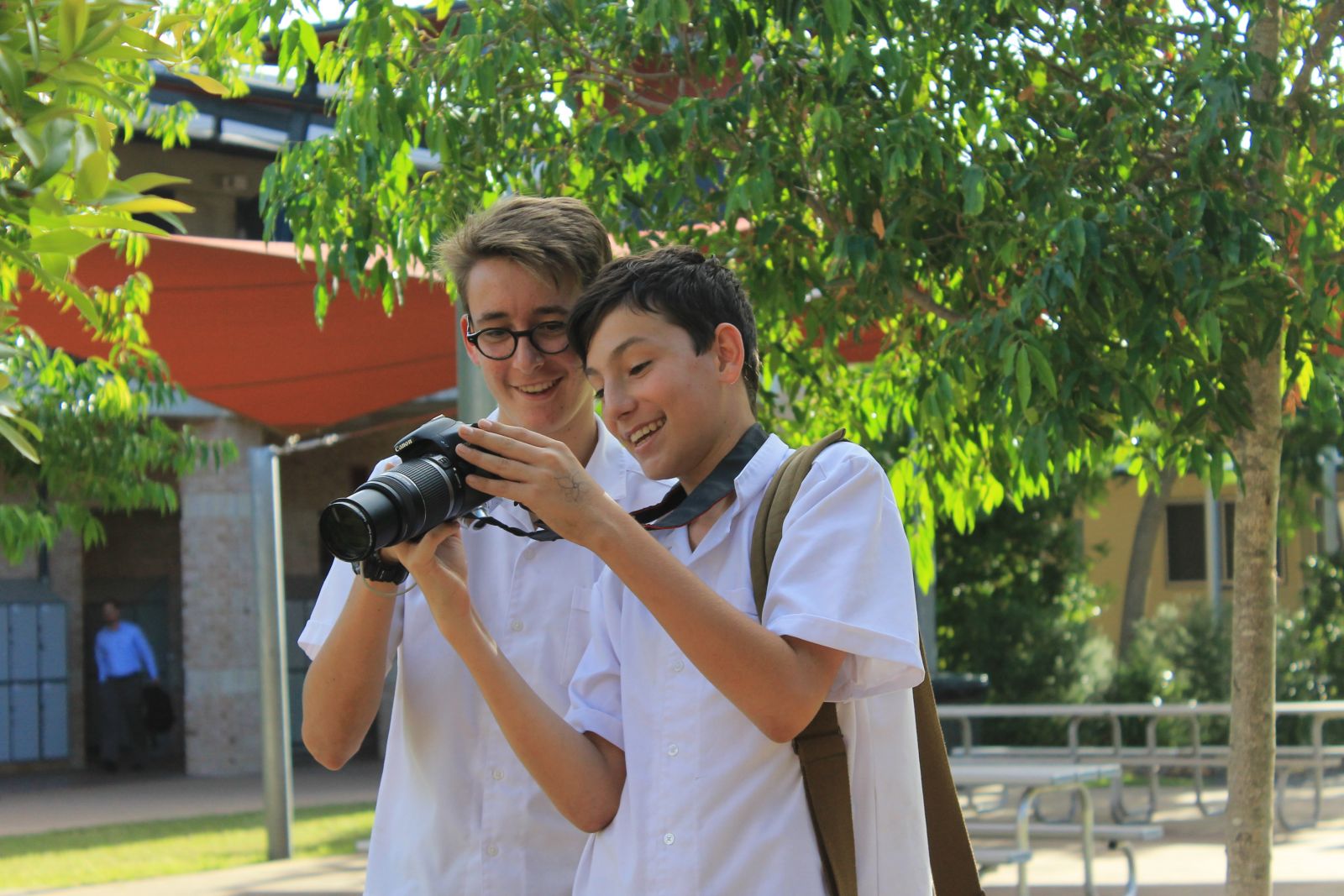 Co-Curricular Visual Art
The St Andrew's Visual Art Faculty connects students with nationally and internationally respected visual art professionals through regular masterclasses and workshop series. Students are invited to attend these workshops to gain critical insights into artmaking techniques, conceptual thinking, exhibition and the marketing and promotional aspects of a creative business. Alongside our masterclasses and workshops students are invited to participate in studio groups that aim to provide personal tuition and development for students that wish to extend their study of Visual Art by producing their own personal body of work. Students participating in Secondary Visual Art Studio will be offered further opportunities to exhibit their work and gain recognition for their talent. We also offer a range of Visual Art service opportunities that will enrich the participating student's experience of college life. These service opportunities include involvement in the set design team for the annual secondary Drama production.